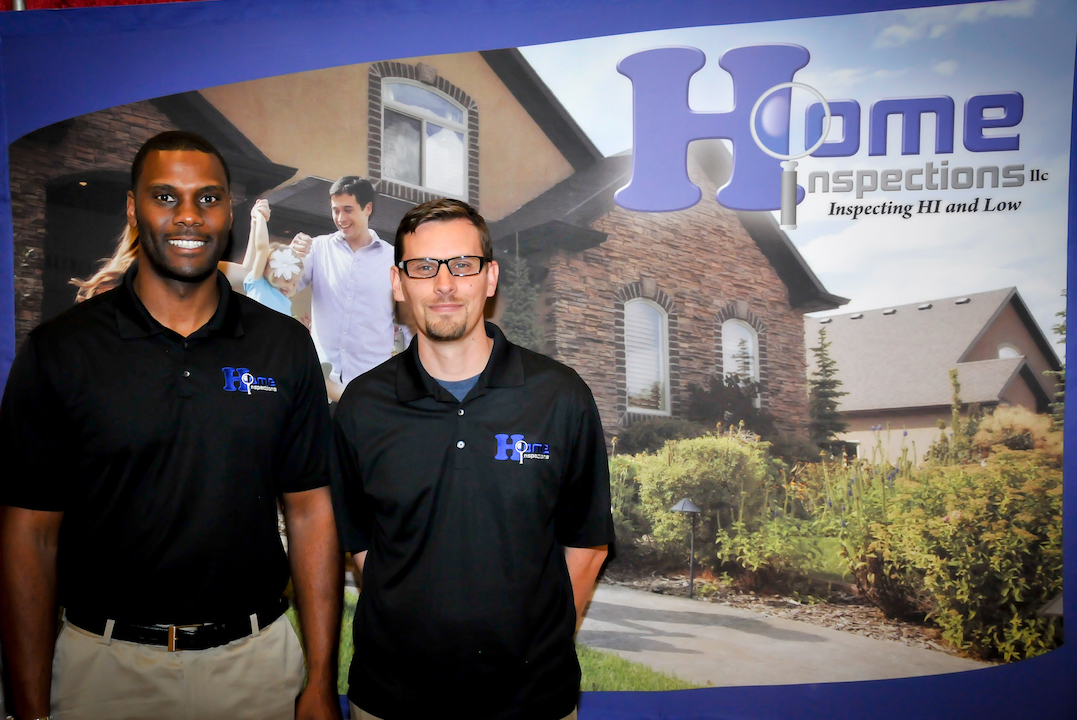 James Jones - Master Home Inspector
Purchasing a home is one of the biggest investments a family can make. I established Home Inspections LLC on the core value that Buyers and Sellers deserve to have easy access to all the facts so that they can make an informed property investment decision.
Years of experience working in various construction related fields has given our team the skills and practical experience to provide you with a meticulous property inspection that goes beyond identifying surface level problems. In addition to working as a respected certified ASHI inspector, I have also spent time as a general contractor, master carpenter and HVAC technician. Unlike other inspectors, our team is well versed in all areas of residential and commercial construction, which means that we can uncover any hidden problems that may significantly affect the value of your property.
Structural or mechanical repairs can easily cost thousands, or tens of thousands of dollars in addition to your monthly mortgage obligation. No property owner should have to face unexpected costs that a quality inspection process could have easily identified in advance and resolved before the contract is signed.
My commitment to providing the best in property inspection services also means constantly investing time in professional development and continuing education so that we can stay at the top of our field. This has helped Home Inspections LLC earn a reputation as a trusted source for detailed property inspections that are designed to protect property buyers and sellers.
As a licensed Master Inspectors with the American Society of Home Inspections with over 17 years' experience in the construction industry, my team can assess your dream investment and present you with straightforward information. We will not only make recommendations for repairs that should be completed prior to purchase, but also outline the repairs your property is likely to need over the next few years. You can avoid any surprises and know exactly what to expect.
It is our goal to relieve the stress of purchasing your property so you can make a final decision with complete confidence. That is our promise to you.
James Jones - Credentials:
Certified Inspector with the American Society of Home Inspections (ASHI)
Licensed Radon Inspector - (Ohio Department of Health)
Licensed WDI Inspector - (Ohio Department of Agriculture)
Licensed HVAC technician (Climate Control, Residential HVAC, Electrical &Plumbing Systems, Residential and Commercial Refrigeration) - (Fortis College)
Lead-based Paint Certified - (EPA)
OSHA 30-hour safety certified
Master Carpenter, Lead Estimator, Project Manager (20 years' experience in the Residential/Commercial construction industry)
Residential Adjuster – (Texas All Lines Adjuster)
Journeyman Carpentry, Blueprint Reading – (Miami Valley Career Technology Center)
International Sustainability Institute of Applied Science in Green Building and Sustainability Practices
Matthew Brown - Certified Home Inspector
As an experienced contractor and home inspector, I know that buying a home can be a stressful process. There are a lot of little details to keep track of and it is easy to become overwhelmed. That is exactly why I believe in the importance of providing clear home inspection reports that are easy to understand and digest. I work closely with home buyers to create thorough and understandable inspection explanations that will help make the right decision. When home buyers are armed with the right information, they can confidently navigate this important financial investment.
Over the years I have overseen residential remodeling projects as a project manager, worked as a home inspector and managed properties. These experiences have provided me with an intimate knowledge of the complicated processes that go into building a home. As a result, I am able to explain complex construction concepts in terms that are easy for anyone to understand.
Ultimately, everything I do is guided by a true passion for helping people get the home of their dreams by arming them with the right information they need to make sound decisions. I understand that buying a home is an important milestone that shouldn't be taken lightly. You can trust my commitment to helping you navigate the inspection process so that you know exactly what to expect from your new home.
Matthew Brown - Credentials and Experience
Certified Inspector with the American Society of Home Inspections (ASHI)
Licensed WDI Inspector - (Ohio Department of Agriculture)
Project Manager - Residential Construction
Property Management and Maintenance
Residential Remodeling Contractor